Triangle Ravioli: 0-Type Flour + Egg (or Soy Lecithin)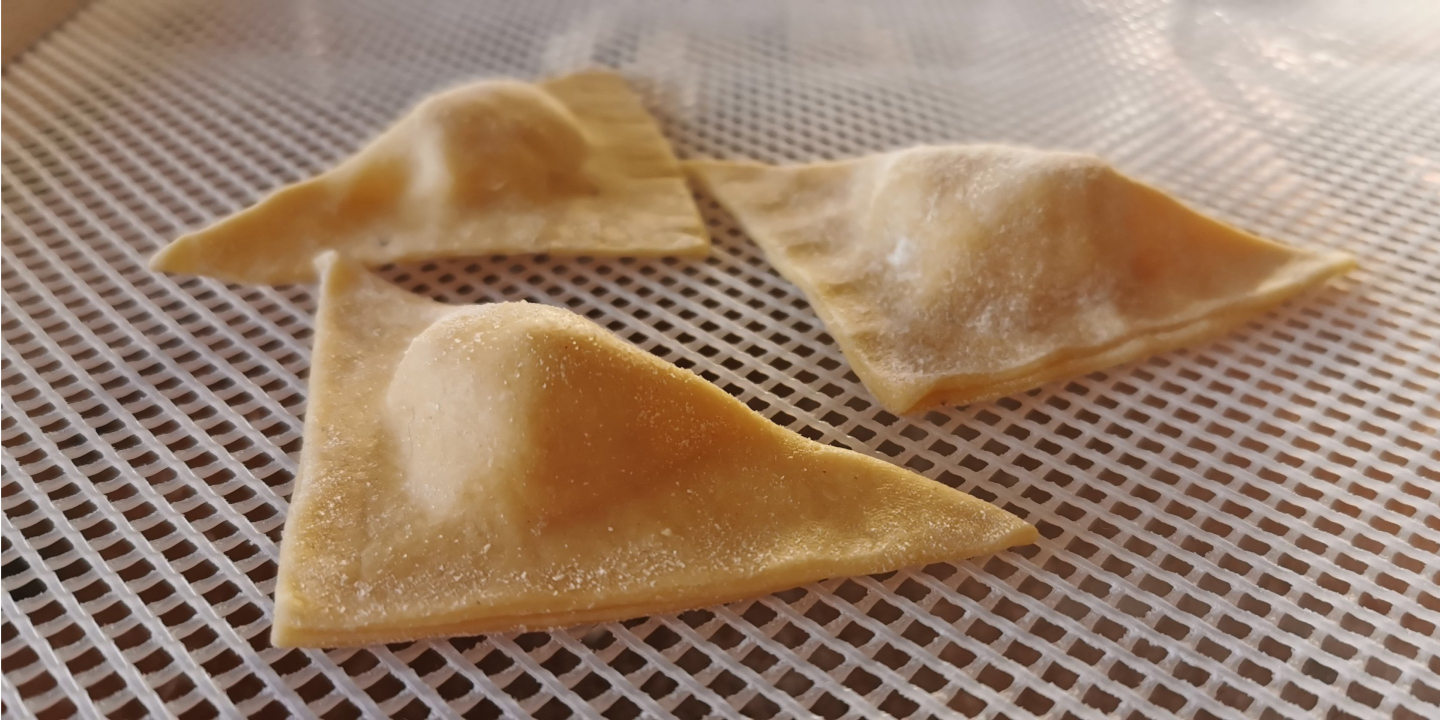 Place a teaspoon of filling in the center of the square. Carefully join 2 opposite corners together to form a triangle. As you seal all the edges with your hands, make sure you remove the air from the filling pocket so it doesn't expand (and break the ravioli) when boiling. Like this!
If the sheets have slightly dried out and do not stick together when closing the triangle, wet your finger and run it through the inside of the sheet.
Once you have sealed all sides you are done!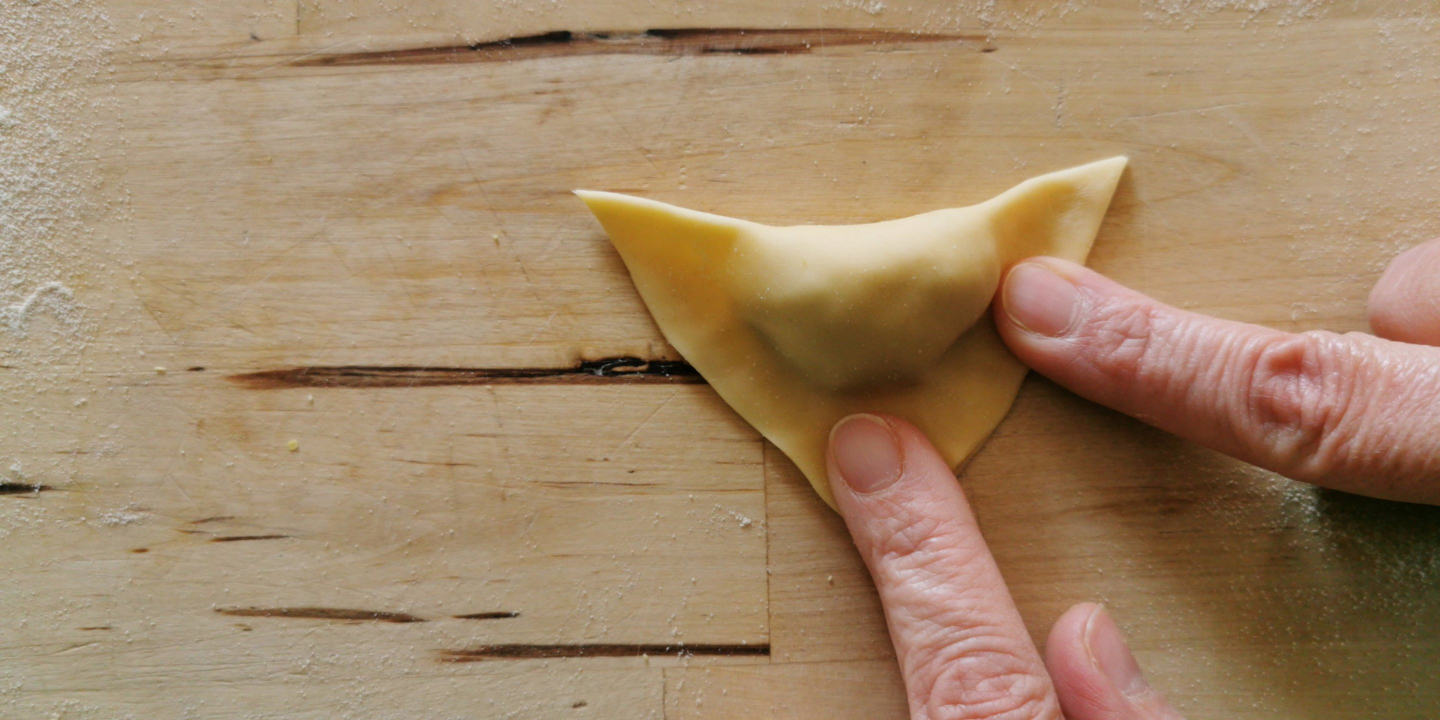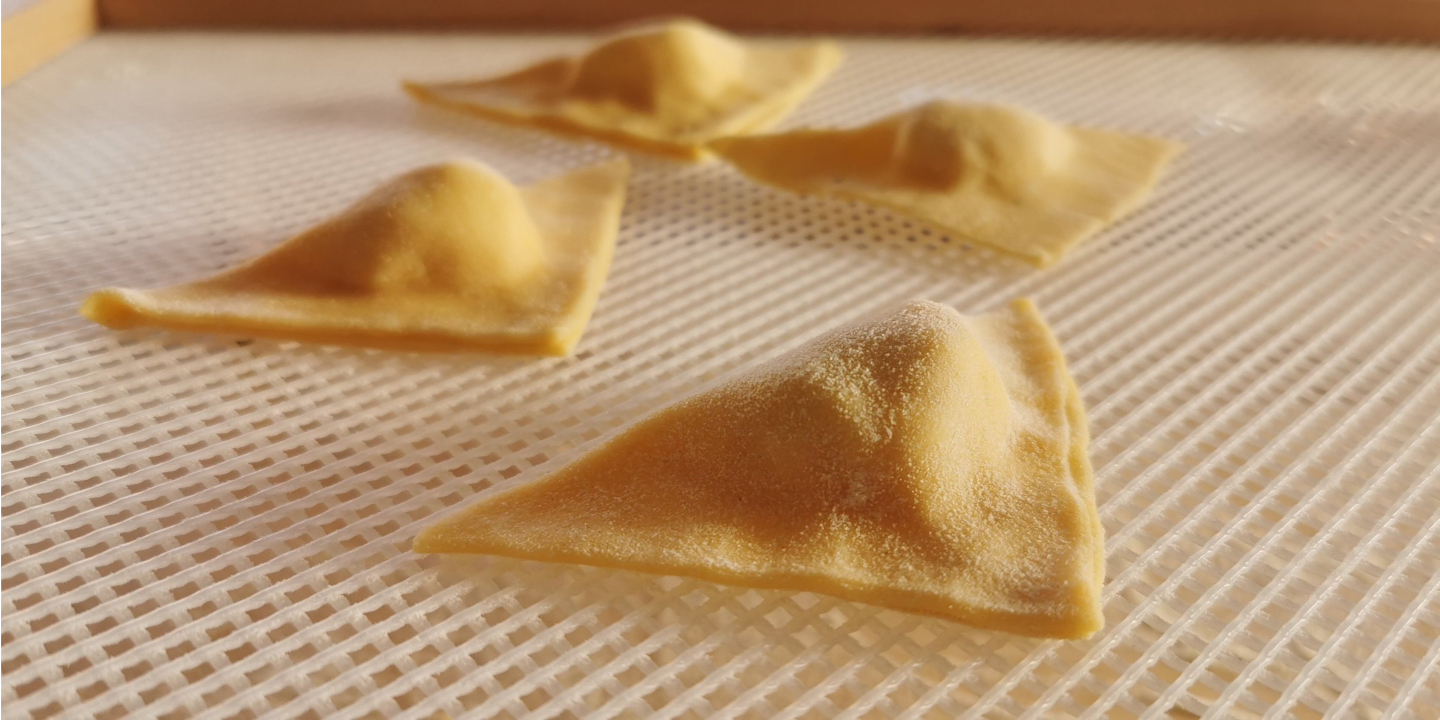 ... dust them with semola flour so that they do not stick to the surface or to each other. For this purpose, always remember to use a coarse flour. Fine flour would be absorbed by the dough, making it stick to the surface.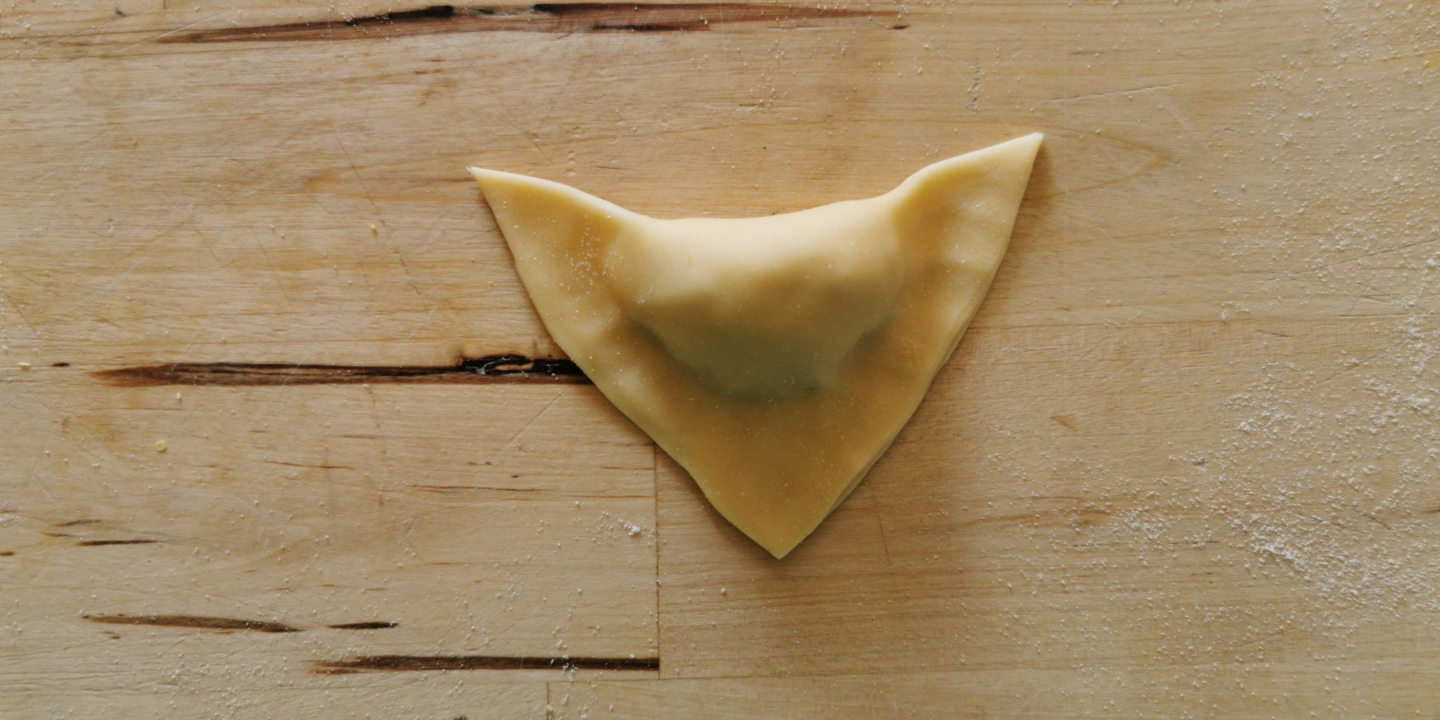 Once you are done, cook or freeze the ravioli. Do not dry stuffed pasta and leave them in the fridge as little as possible.
Recipes. See all the recipes you can serve this with in our primo course!

Complete and Continue