Mamma Giuliana & the Foodie Sisters in Italy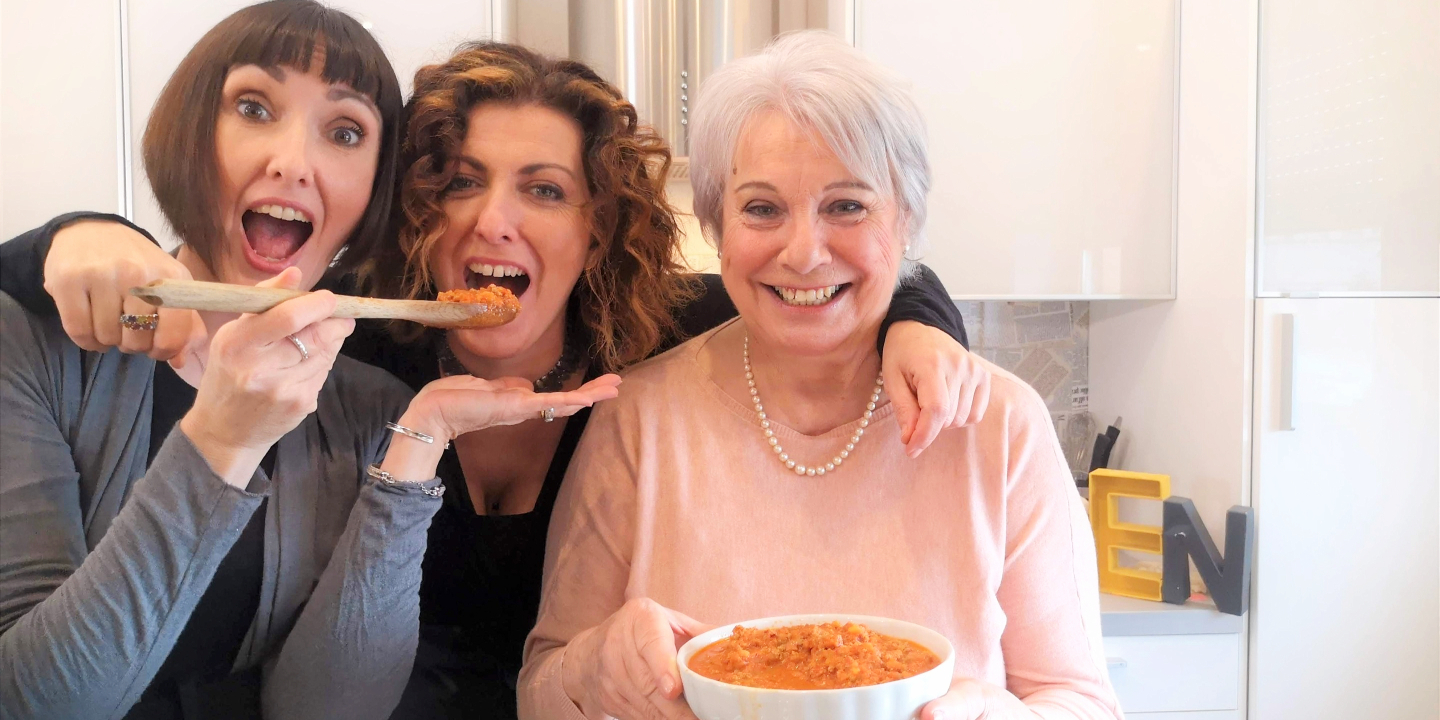 Mamma Giuliana & the Foodie Sisters in Italy are the Co-Founders of Local Aromas
Local Aromas is all about Italy's local food and wine. From in-person experiences in Italy to our Italian online cooking school and our YouTube channel, everything we do is 100% made in Italy.
We are the Bianchini Family! Benedetta is a wine sommelier, an olive oil sommelier, and a professional cheese taster. Valeria is a trained pastry chef. Mamma Giuliana is an amazing home chef. And then there is Papà Riccardo, a (now retired) Alitalia Manager who gave the family the priceless opportunity to live abroad for 18 years in Thailand, Belgium, Venezuela, and Chile.
Follow Foodie Sisters in Italy on social media: Facebook | Instagram.