You Don't Have to Come to Italy to Enjoy Italy
Italian food, wine, and recipes. The language. The music. The beauty of Italy's landscape and hidden treasures. The people. The Italian lifestyle.
We Will Bring Italy to You!
Eat, Drink, and Cook Italian at Home
Do you know how Italians really eat? You may know that we have an aperitivo, followed by an antipasto, a primo, a secondo with a contorno, a dolce, and finally a digestivo. In our everyday life, though, we tend to mix and match 2 or at most 3 of these courses. And we'll show you how. In our Italian Home Cooking (made simple!) online school you will learn how to put an authentic Italian meal together.
+ You'll get step-by-step local Italian recipes that you can download (to create your very own family recipe book!) and that serve 2 people so that you stop cooking for an army and prepare the right portions.
+ You'll get to watch recipe videos with our local chefs Cristina, Mamma Giuliana, and Carla.
+ You'll get a weekly 'menu of the day' so that you can easily prepare an Italian homemade meal.
+ You'll also get the perfect Italian food and wine pairing for each dish and meal plan that our sommelier Eric selected for you.
Mamma Giuliana
The mamma of the Local Aromas Family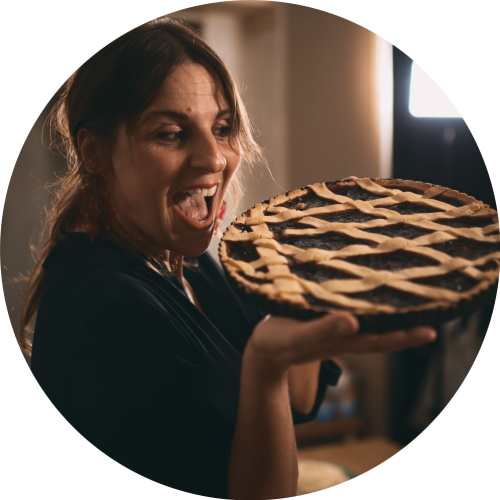 Carla
Our crazy south Italian chef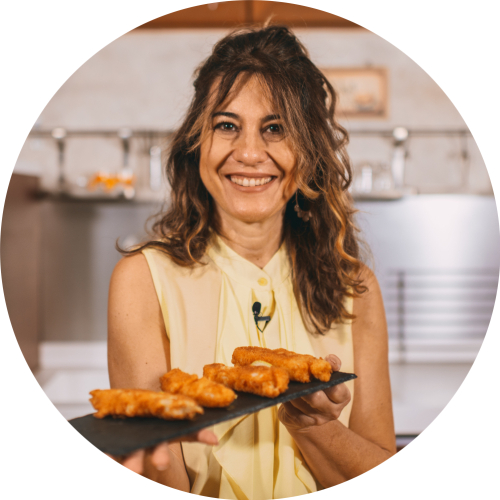 Cristina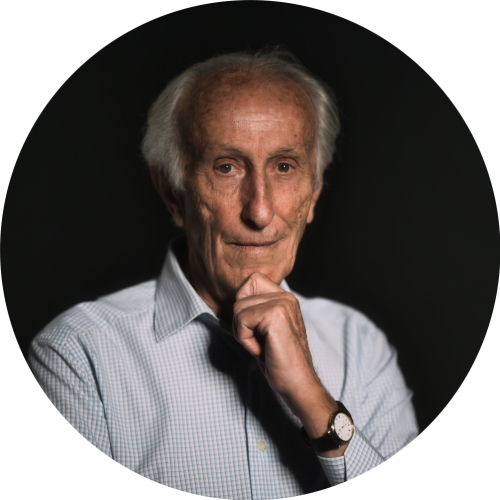 Papà Riccardo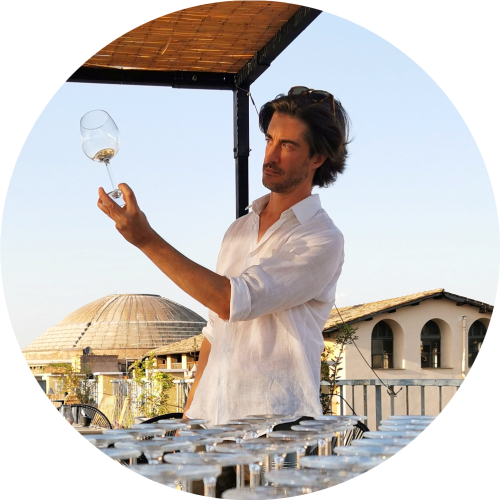 Eric
Wine sommelier, beer expert, and mixologist
Learn and Practice Italian as You Cook at Home
It may sound crazy being able to learn Italian while cooking. In our Italian Home Cooking (made simple!) online school you will learn Italian in a fun, useful, and practical way. Here's what we did for you.
+ You'll get to listen to audio files in Italian so that you can practice pronouncing all the dishes correctly.
+ You'll get to watch our recipe videos in Italian where chefs Carla, Cristina, and Mamma Giuliana speak Italian in a slow and clear way.
+ And you'll get to read Italian because all of the downloadable recipes are in both English and Italian.
Listen to Italian Music at Home
Italians are notoriously loud. We love talking and laughing ... and music! So we thought, why not create a playlist with all of our favorite Italian songs?! In our Italian Home Cooking (made simple!) online school you will discover and love the Italian songs that we grew up with as well as the latest and most popular ones.
+ You'll have access to our private playlist on Spotify so that you can listen to it whenever you want.
+ You'll get to hear legendary Italian musicians and songwriters like Lucio Battisti, Claudio Baglioni, Mina, Lucio Dalla, Domenico Modugno, just to mention a few.
+ You'll get to know the younger generation such as Tiziano Ferro, Måneskin, Laura Pausini, Marco Mengoni, Eros Ramazzotti, and many more.
+ Our playlist will grow and grow and grow.
See the Beauty of Italy from Home
So many of you have told us how much you miss traveling to Italy, seeing the many beautiful places there are, and just taking in the Italian vibes. In our Italian Home Cooking (made simple!) online school you will be able to visit Italy from home. Yes!
+ You'll get to see the local markets because we will go there for you.
+ You'll get to see places you've already been to and you'll get to see some you didn't even know existed.
+ You'll get to visit Italy through us because we - Benedetta, Valeria, Giampaolo, Eric, Mamma Giuliana, Papà Riccardo, Cristina, and Carla - live in Italy and we will share it with you.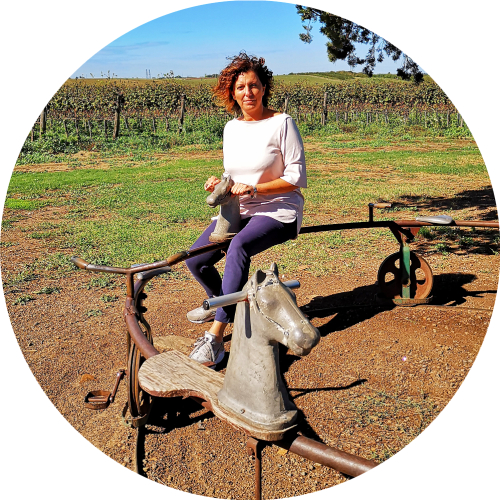 Benedetta
Wine sommelier, olive oil sommelier, cheese taster, and Co-founder of Local Aromas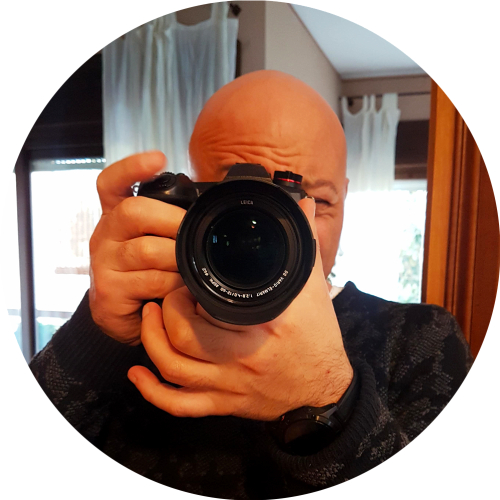 Giampaolo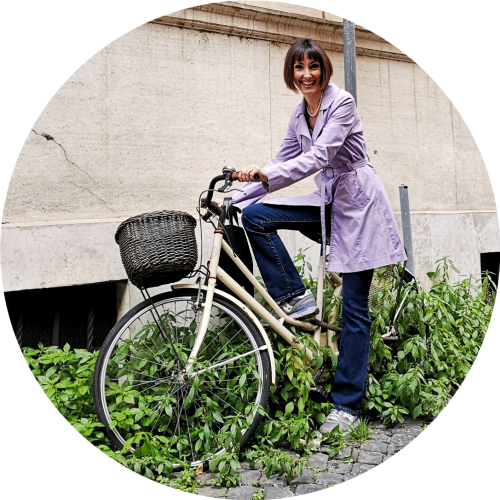 Valeria
Pastry chef and Co-founder of Local Aromas
Join Our Italian Worldwide Community from Home
Local Aromas is a family company run by the Bianchini Family. We see people as members of our family and we cherish them as such. From those that have joined our in-person experiences in Italy to the many subscribers of our YouTube Channel. From the students of our Italian Home Cooking (made simple!) online school to the ones that follow us on Instagram and Facebook. You are all part of the Local Aromas Family! And since you live all over the world, we have created a special place where we can all meet, chat, share, and hang out together. Join the Local Aromas Family group on Facebook and be a part of our Italian worldwide community.
How to Embrace the Italian Lifestyle at Home
If you want to enjoy Italy from home and want us to bring Italy to you through our local dishes, language, music, videos, and community, simply subscribe to the Italian Home Cooking (made simple!) online school.


Choose your plan:
€111/year plan (BEST VALUE 60% off!) equal to €9.25/month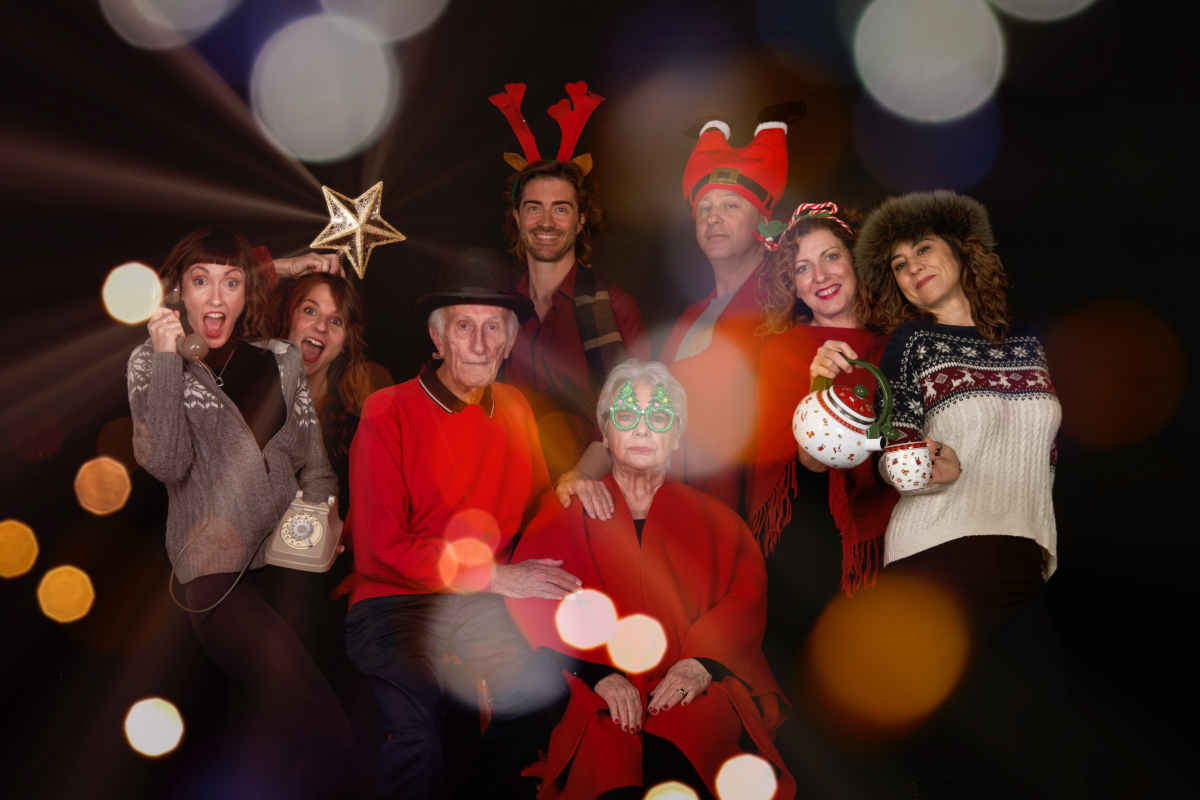 Our Advent Calendar 2021
is Included in Your Subscription!
Family, home cooking, Italy. This is what our Advent Calendar 2021 is all about. As Italians living in Italy, we have selected 24 traditional Italian Christmas recipes and homemade food gifts you can easily prepare at home.
Recipe videos, pdf recipes, food and wine pairing, storytelling ... all 100% made in Italy and 100% online. No shipping costs, no Christmas shopping, no Christmas packing. Just 100% simple!