Who We Are
Italians. Foodies. Family.
Local Aromas is an Italian family-run business. We are specialized in food and wine experiences in Italy. Meet the Bianchini family behind Local Aromas. Benedetta is a wine sommelier, an olive oil sommelier, and a professional cheese taster. Valeria is a trained pastry chef. Mamma Giuliana is an amazing home chef and Papà Riccardo gave the family the priceless opportunity to live abroad for 18 years.
This is the Bianchini family.
Our Italian Online Cooking School
Local instructors. Traditional recipes. Italian home cooking.
We are creating the most extensive and comprehensive collection of online courses on traditional Italian home cooking. Our school is an online, on demand learning experience. Learn anytime, anywhere, at your own pace, and on your own schedule from local Italians and seasoned experts. Our instructors are chefs, wine sommeliers, pastry chefs, olive oil sommeliers, cheese tasters, pizza makers.
We want everyone, everywhere to be successful when cooking local Italian dishes for family and friends.
What You'll Find in Each Course
Ingredients. Recipes. Traditions. Stories.
Our online courses are more than just a course. They are a Complete Guide to traditional Italian cuisine where each course focuses on specific dishes and topics: fresh homemade pasta, gnocchi, pizza, sauces, wine, olive oil, soups, meats, fish, desserts. Local recipes have been enriched with stories about their traditions and origins. Each course covers the basics, the ingredients, the whys in cooking, and different storing techniques.
New content and new courses will be published in our online cooking school on a regluar basis.
Coaching With the School Instructors
Private Session. Customized Content.
Yes, you can book the Local Aromas instructors all to yourself! And you can literally ask us anything about Italy's food and wine! It is 100% customizable so you decide what you want to do, learn, and understand. We are simply here to help you!
A 1-hour private, live, one-to-one, online coaching session.
Who This Online Cooking School Is For
Everyone.
It's for people who love Italian dishes. For those that enjoy cooking at home for family and friends. It's for beginners and experts, for Italians and foreigners. For those that want an authentic learning experience from local Italians. It's for anyone who wants to master their cooking skills at their own pace and time. All lessons have been designed to guide you step-by-step through text, images, and pre-recorded videos. And we have a 24/7/365 support team for you.
It's like having a private Italian instructor with you at all times.
Two Different Subscription Plans
Choose the one that works best for you.
Join with a 1-year subscription of USD $132 and ACCESS THE SINGLE COURSE THAT YOU LIKE THE BEST. Subscribe to your favorite course and enjoy it for 365 days.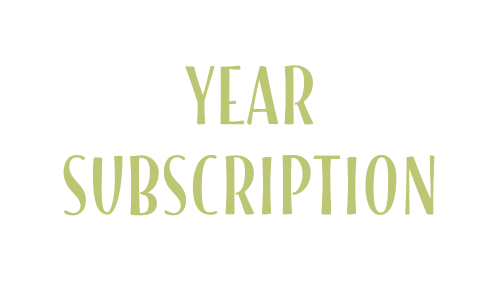 Join Our Affiliate Program
Get a 25% commission on every subscription.
Join the Local Aromas affiliate program and earn a recurring 25% commission from any subscription (month or year plan) that is a result of your promotion. You will receive 25% of each payment (not just the first!) for as long as the subscription remains active.
Let's Stay in Touch
YouTube. Website. Newsletter. Social media.
There are many ways you can follow and reach out to us. Subscribe to the Local Aromas YouTube channel and watch Foodie Sisters in Italy, Benedetta and Valeria, and Mamma Giuliana share their local foodie tips and insights. Join our newsletter and follow us on Instagram and Facebook. If you want to learn more about Local Aromas and the many food and wines experiences that we offer, head over to our website.