The Star That Lights Our Advent Calendar: 100% Made in Puglia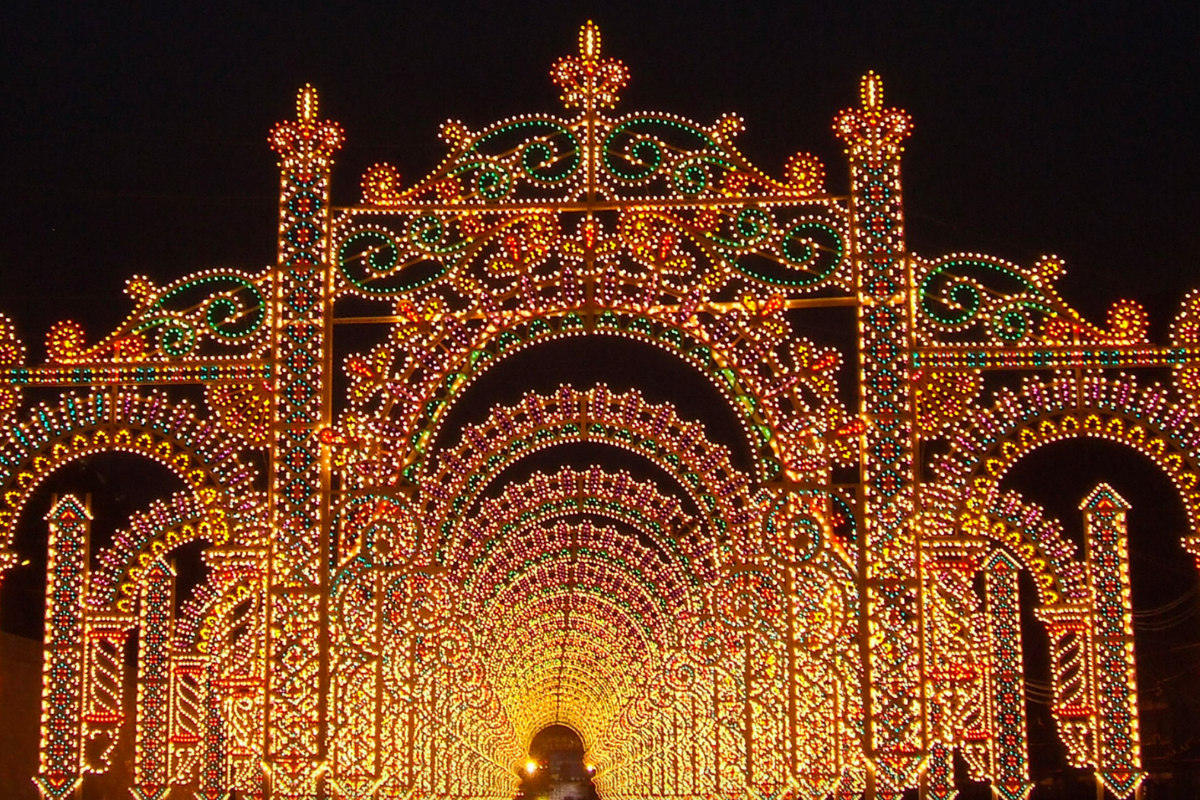 Look at these lights! When we first saw them, it was love at first sight.
Did you know? The art of illuminations, locally called luminarie, is one of the oldest artisan traditions in Puglia, the region located on the heel of Italy's boot. The luminarie are small lights placed on iconic wooden structures entirely created and decorated by hand.
Huge colorful installations frame and decorate piazzas, stores, weddings, and every celebration. The luminarie simply turn an event into a fairytale.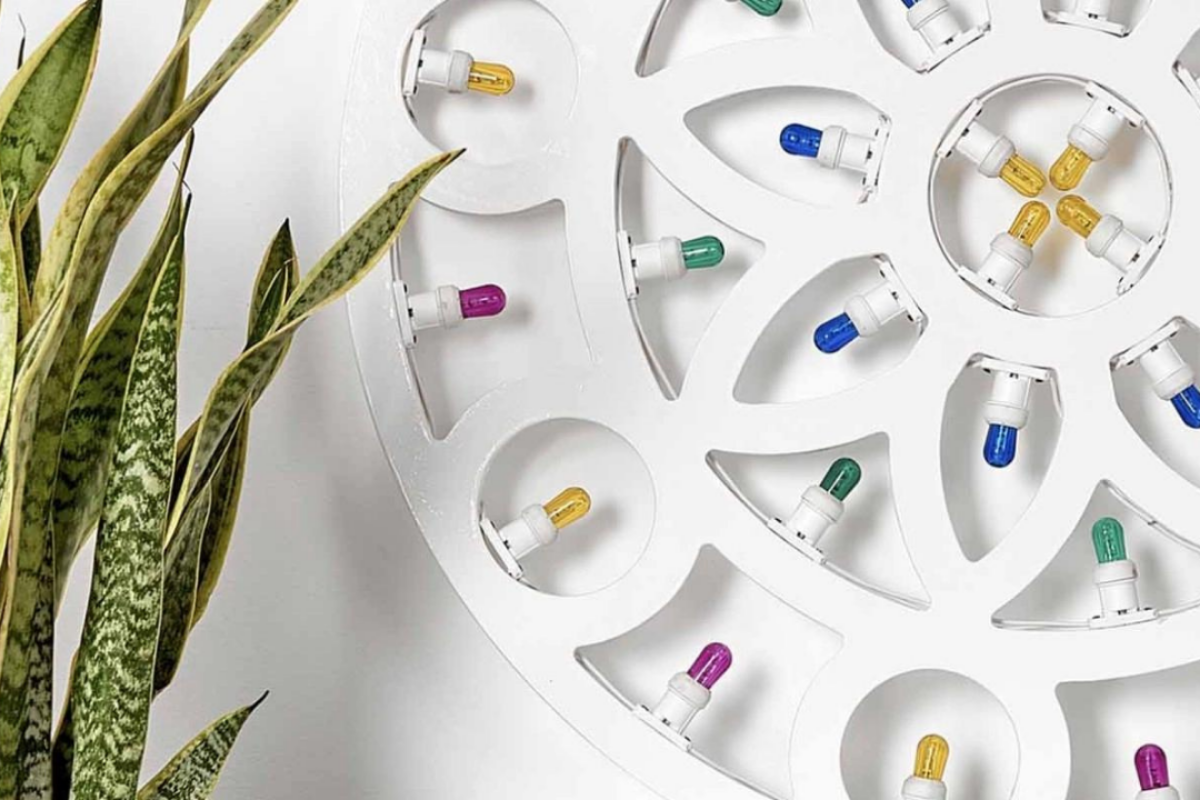 100% Made in Puglia
Paulicelli Light Design is a century-old family business that has been handed down from father to son and that for generations has made the whole world dream. Since 1920, they have been exporting the art of illuminations in the name of Puglia's ancient artisan tradition.
Meet the family. Grandfather Francesco, a practical, bold, but above all, a visionary man, had a dream: to arouse amazement through light. Over the years, Francesco handed down his knowledge and love for this work to his son Giuseppe. By developing new techniques and exporting Paulicelli luminarie lights all over the world, he continued his father's dream. Today his son Domenico continues the family tradition together with his wife Francesca. This is the Paulicelli family.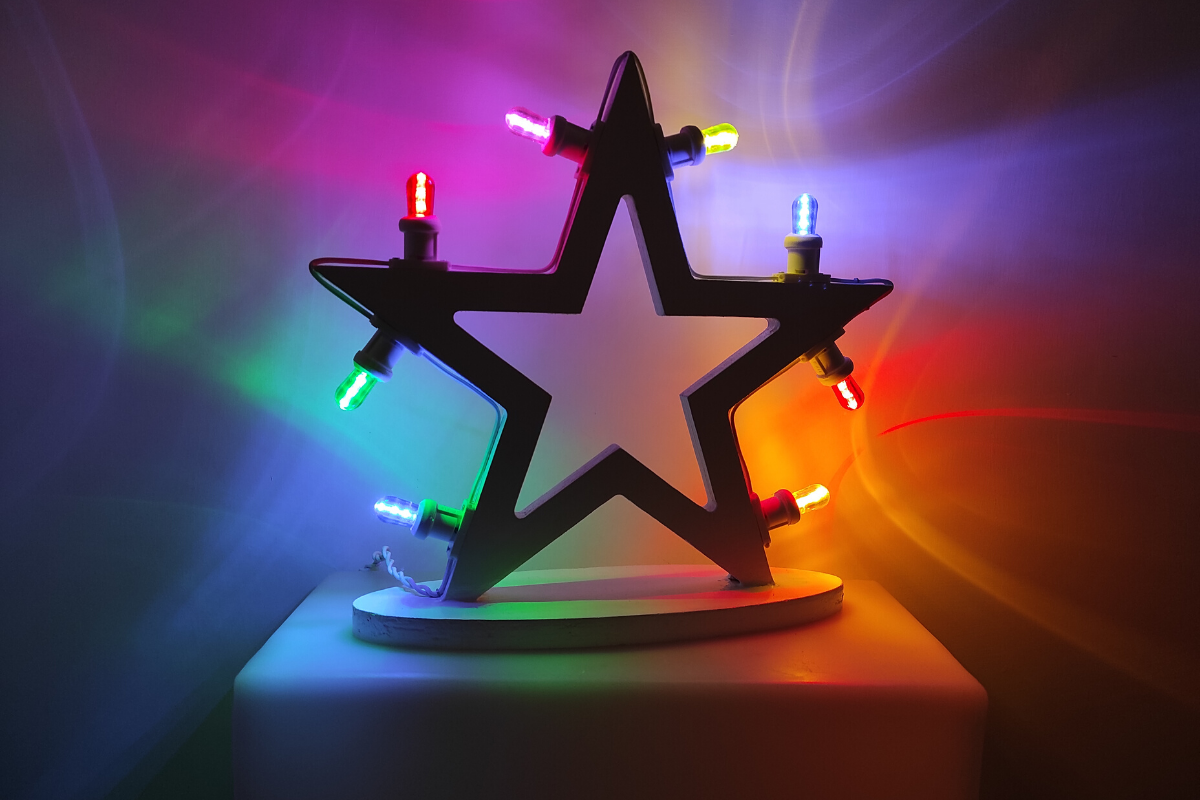 The Star that Lights Our Advent Calendar
Domenico and Francesca wanted to bring the luminarie into people's homes, so they created a collection of indoor light designs. Many fun shapes - stars, rosettes, flowers, moon, lightbulb, eye - can now decorate different rooms in your home. And by playing around with the different colored lightbulbs, you can give your luminaria a very personal touch.
A star in our kitchen. When we reached out to Francesca askng if we could use one of their creations on the set of our videos, she said YES! Our tabletop star traveled from Puglia to Rome and we placed it in the Local Aromas kitchen. It is the star that lights the 24 video recipes in our 2021 Advent Calendar.
Paulicelli Light Design ships worldwide. Head over to their online shop and use the discount code LAFAMILY to get a 10% off their amazing lights.